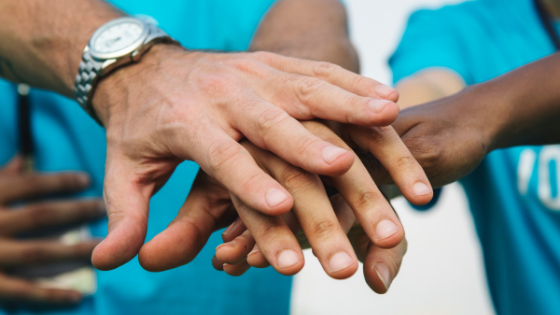 We're always amazed at the cool ways the residents of our Chicago, IL apartments spend their free time. Plenty of the people in our community volunteer at various organizations all over the Windy City. Why do they do it? Everyone has their own reasons, but here are some of our favorite benefits we've heard people talking about (in no particular order):
Making Connections and Networking
You never know who's going to be sharing time with you at your non-profit of choice. There are many executives, board members and recruiters who share their skills with groups all over town. Even if you're not on the hunt for a new career, it's always nice to enhance your circle of friends with like-minded individuals.
Building Job Skills
It's easy to overlook the fact that non-profits utilize the same functions as for-profit businesses, but it's true.
Every organization offers resume-building opportunities with everything from accounting and finance to marketing and social media management. If you need to fill in the skills section of your CV, something as simple as volunteering to answer phones or assist with data entry can help you stand out against other candidates.
Uncovering New Passions
Maybe you have no idea you're a natural in the kitchen, but a little time in a food pantry could change your mind. Perhaps you don't realize you've got a real knack for organizing people, but when you're put in charge of volunteer recruitment efforts, this pastime could spark a real passion. It's possible you have no idea how life-changing the love from an animal can be, but a single day in an animal shelter may change your entire outlook on four-legged friends.
Expose yourself to different aspects of volunteering to ensure you experience new possibilities.
Decreasing Stress and Anxiety
The world of volunteering is filled with gratitude in many forms. The meaningful connections you'll create with fellow volunteers and the people (or animals) you're helping can have profound positive psychological effects.
Our Cobbler Square Lofts are centrally located to anything you could ever want to do in Chicago. Whether you're looking for an awesome organization where you can volunteer your time, or you just want to be within walking distance of all the action the city has to offer, we're ready to welcome you home. Let us give you a tour today!