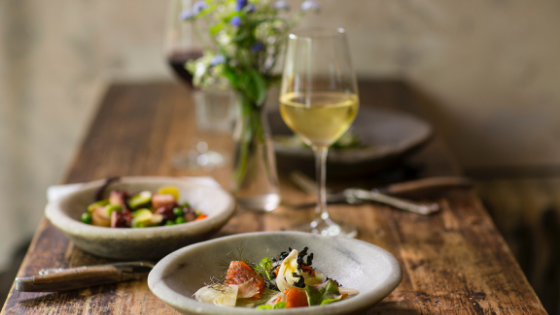 The old adage of pairing your wine color with the color of your sauce has long been debunked. This isn't to say that a nice red won't pair well with your marinara, only that there may be a little more nuance to it than that. If you live in Chicago, IL apartments, there are few things better than opening up a good bottle of wine at the end of a, particularly stressful day. Here are a few tips for pairing your favorite home-made meals with your favorite store-bought wines.
Rosé All Day
This saying isn't just a cute rhyme, it's also a phrase that reminds you that this wine pairs well with a wide range of foods. Because it combines the flavor profile of both reds and whites, it can complement anything from a creamy dip to a dry pastry. If you happen to be entertaining, a dry rosé is a good choice to serve during appetizers. Plus, this wine has a tendency to be popular with people who wouldn't consider wine to be their drink of choice.
Low-Alcohol Loves Spice
Alcohol will make spicy foods taste even spicier, so experts recommend low-alcohol foods if you don't want your flavors to overpower your palate. Wines like riesling and moscato tend to fit this bill. If those sound too sweet for your savory dishes, remember there are plenty of drier versions that won't interfere with your home-made jerk chicken. Ask someone at the store to recommend one that is mild enough for your bold flavors.
Earthy Tones Stick Together
Mushrooms, red meat, and potatoes pair well with wines that are just as earthy as they are. A pinot noir or a cabernet can not only hold their own against those bold flavors, but they can also enhance the taste of each bite and sip. This rule is one that fits the old stereotype in that darker foods tend to do better when coupled with a darker wine.
No matter what kind of wine you like to drink, you can enjoy more satisfying meals once you know how to put flavors together. If you're looking for a new apartment to store your favorite bottles, call Cobbler Square Lofts to tour our spacious floor plans!