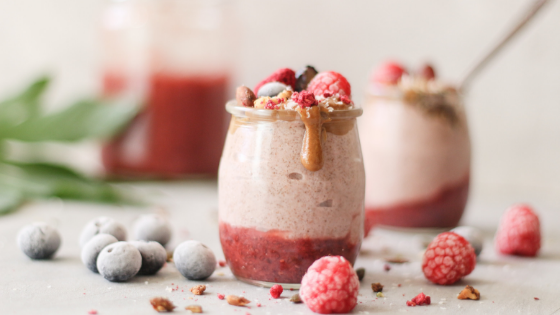 Take full advantage of spring's bounty with these spring smoothie recipes. Gather fresh ingredients at markets near your Chicago apartments. Make extra portions and pour into a travel mug for an instant energy boost at the office. Just be sure to enjoy it chilled.
Gazpacho Smoothie
Gazpacho is a soup made of tomato, cucumber, bell peppers and other ingredients. It's served cold. This recipe is similar to traditional gazpacho. It's a healthy, vegetable-based smoothie with a refreshing taste. Garnish with sliced cucumber.
Ingredients:
2 medium tomatoes, peeled
1 clove garlic
1 cucumber, peeled and seeded
1 cup tomato juice
6 large ice cubes
3 tsp. lime juice
½ teaspoon salt
dash of hot sauce
Directions:
Blend all the ingredients on high speed until smooth.
Coffee Slushy
This cold blended drink is high in energy and refreshing in a way that compares with commercial cold coffee beverages. Garnish with a dollop of whipped cream and chocolate shavings for a decadent topping.
Ingredients:
2 cups brewed coffee, rich roast
4 drops sugar substitute, such as stevia
1 cup vanilla ice cream
6 large ice cubes
Directions:
Blend all the ingredients on high until smooth.
Strawberry and Basil Smoothie
This sweet smoothie includes basil, a fresh spring herb that imparts a hint of peppery tang to the beverage. You can use whole fresh strawberries – no need to core. Just remove the stems before blending.
Ingredients:
1-1/2 cup fresh strawberries
½ cup fresh basil, chopped
½ cup coconut cream
1 cup milk
1 teaspoon coconut extract
3–5 ice cubes
Directions:
Blend all ingredients on high for about 2 minutes, ensuring everything is creamy smooth before drinking.
Fruity Vitamin C Smoothie
For a burst of vitamin C, serve up this smoothie any time in the day. It makes use of all the fresh fruits of the season and packs a powerful nutrient punch.
Ingredients:
½ cup coconut milk
½ cup regular milk
½ teaspoon vanilla extract
1 medium orange, peeled and sectioned
1 banana, peeled
½ cup fresh spinach leaves
1 cup mango, peeled
½ cup fresh blueberries
Directions:
Blend until smooth; serve immediately.
You'll love mixing up these spring smoothies in your Chicago apartments. If you'd like, we can show you some available apartments that will suit your busy lifestyle needs. Contact us today!