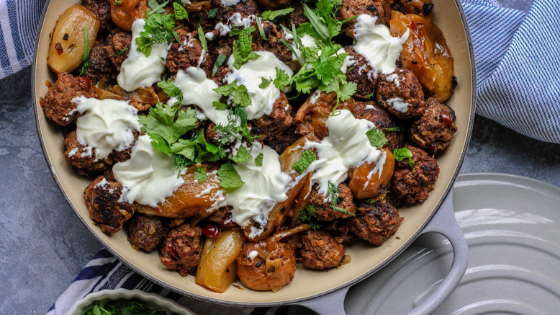 Planning a party in Chicago apartments requires the right food options. While you want to provide your guests with enough to enjoy the event, you also want to make sure you aren't spending the entire day in the kitchen. By having a few fast meal ideas, you can enjoy your time with friends and family while still offering a good meal.
Rotisserie Sandwiches
Start with a pre-cooked rotisserie chicken. Pull the meat off the bones and set it aside. Select buns or bread to make the sandwich and provide some barbeque sauce for your guests to add to their chicken sandwich. You can also put out tomatoes, lettuce, or other vegetables that your guests may want to add to their barbeque chicken sandwich. Allow your guests to put their sandwich together and make it a fun activity for the party.
Cranberry Sauce Meatballs
A simple way to provide guests with a fun and unexpected meal for a party is with the sweet and savory cranberry sauce meatballs. You will only spend a few minutes of your time, but it will provide an interesting addition to your meal. Start with ground chicken or turkey meat. Add salt and pepper before rolling the meat into balls. Cook the meatballs until they reach 165 degrees on a pan or bake them if you prefer. Keep in mind that baking will add extra time to the cooking process. Set them aside and pull out your slow cooker. Pour your favorite barbeque sauce and cranberry sauce into the slow cooker and turn it on high. Add your meatballs to the sauce and wait for your guests to arrive.
Easy Cocktail Shrimp
Cocktail shrimp is a classic food to serve your guests at a party. The problem is that buying a cocktail tray may limit your options and add to your costs. You can cut back on the cost and still enjoy a great cocktail shrimp with enough to serve your guests by picking up raw shrimp from the store. Remove the shell and the vein from your shrimp and turn on a non-stick pan. Use a teaspoon of butter and place the shrimp on the pan so each shrimp is spread out. If you have too many shrimp, then cook it in batches. Cook at high heat for two minutes on each side. Remove the shrimp and allow it to cool. Serve with your favorite cocktail sauce and lemon wedges.
Parties do not require a complex meal plan. You can focus on fast and easy food options that keep your guests excited while also allowing you to focus on spending time with your guests. To learn more about fast meals for special events, or to see available apartments in Chicago, IL, contact us today.