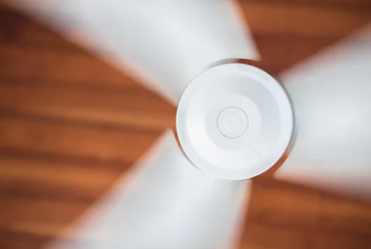 The hot season is right around the corner in Chicago, but just because you have central air conditioning doesn't mean you have to use it. These five tips can help you chill out in your apartment without racking up a huge electricity bill this summer.
How to stay cool without your AC
Close your blinds during the day. The sun can heat up your apartment in a matter of minutes on a hot day, especially if your windows look toward the west or south. Pulling the shades during daylight and then opening your windows to let the crisp evening breeze in can really help control the temperature.
Update your curtains. Do you want to reflect even more heat? Think about buying either blackout curtains or shades that have a reflective outward-facing light-colored liner. Look into specialty products such as solar shades, which can reduce heat in your apartment by as much as a third.
Don't forget about your ceiling fan. Utilize your ceiling fans to pull in more of the cool nighttime air by switching them to run counter-clockwise. The cost of running a ceiling fan is much less than 1/100th of the cost of keeping an air conditioner going. Think of all the fun things you can do with the savings.
Open all your interior doors during the evening. It may seem a bit odd, but keeping your interior doors open at night with the windows open and the fan on will create a cross breeze, which can quickly lower the temperature. Just remember to close doors and windows before heading to work.
Don't heat up your home. During the hottest days, leave the oven off and use the microwave for cooking or order in. Don't forget to switch your incandescent bulbs for LED ones. Not only are LED bulbs cooler, but they are better for the environment and cost less to run!
Stop looking for apartments in Chicago, Illinois. Cobbler Square Lofts in Chicago's Old Town neighborhood offer a wide range of amenities from a 24/7 gym to a party room with billiards, and yes, even central air and ceiling fans. Select from oversized studios to spacious two-bedroom layouts to suit your lifestyle. Call 866-882-2242 view available units.