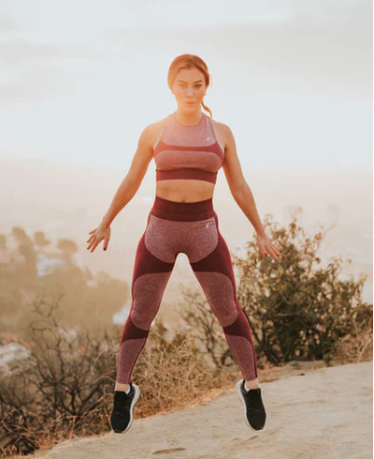 One of the best things about summer is having the opportunity to travel to the beach. However, you may feel the need to do a few fitness tune-ups before stepping out in your new swimwear. The following indoor exercises should help the community members of Cobbler Square Lofts apartments in Chicago, IL achieve their goals for the summer.
Full Cardio Workout
Incorporating a good cardio routine into your exercise regimen is one of the best ways to make sure the results of your hard work pay off. Try doing the following workout at least three times per week.
Cardio Routine
Stationary sprints for 20 seconds
A boxer stance for 10 seconds to recover
Squat thrusts for 20 seconds
Back to your boxer stance for ten more seconds
Mountain climbers for 20 seconds
Back to your boxer stance for another 10 seconds
Jumping jacks for 20 seconds
Back to your boxing stance for an additional 10 seconds
Whew! We guarantee the above workout will get your blood pumping!
Push-Ups
Push-ups are a great way to build up your core strength and activate your entire body. They work major muscle groups like your biceps, triceps, and the muscles in the front of your shoulder. If you find yourself winded after attempting one or two, try doing the modified version with your knees on the ground as you gain endurance. Just remember to keep your back straight and shoulders up as you go through the move.
Traditional Squats
Doing squats gives your legs, glutes, and core muscles an excellent workout. You also stretch out those muscles for added flexibility. Use proper form by keeping your feet flat on the ground — with your weight in your heels — and at shoulder-width. Keep your neck and back straight and in alignment, as you slowly bend your knees, keeping your thighs parallel to the floor. Go only as low as you are comfortable when starting. Use a wall for support if you find yourself having difficulty.
Planks
Planks work your entire body and help you improve your balance. Remember to keep your feet together, hands below your shoulders, and your back straight if you are doing the harder version. Make things easier by starting with your forearms on the ground. Try holding the move for 20 seconds to start, then gradually increase the duration as you grow more comfortable.
Let us know how these ideas worked out for you or about any other needs you have by calling The Cobbler Lofts apartments at (866) 882-2242.