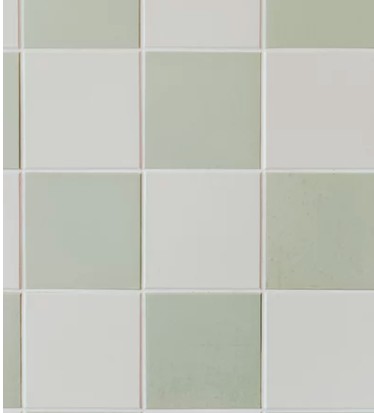 It's natural that you want to keep your Chicago apartments looking as new as the day you moved in. One way to do this is to clean your tile and grout whenever you notice that it needs to be refreshed. Grout is made up of a mixture of sand, cement, and water. As such, it's extremely porous, which is why you sometimes see that it's become darkened and stained over time. Whether the tile and grout are in your bathroom or kitchen, the same cleaning method is applicable. It's worth noting that after you've cleaned the grout, you can help prevent further staining by sealing the grout. This is easily done using a foam brush and commercial grout sealant.
What You'll Need
Gather up all your supplies, so you can easily switch out between tools as you work. Here's what you'll need:
New, hard toothbrush.
Shallow plastic container.
Baking soda.
Vinegar.
Sponge.
Commercial tile cleaner.
Wet down the area. First, you want the tile and grout to be damp, so wet down the area with a wet sponge.
Mix the baking soda and vinegar in the plastic container. You'll notice that the mixture bubbles, which is a normal reaction.
Dip the dampened toothbrush in the mixture and apply it to the grout lines. Use a firm scrubbing motion to get the mixture into the grout lines.
Continue working in this fashion, working in small areas, until all the grout lines are covered.
Allow to sit for at least an hour.
Rinse off the area with clean water and a sponge. You should see a noticeable difference in the areas that you've cleaned versus the areas that you have yet to do.
Now it's time to clean the tile. Spray the tile cleaner on the tiles according to manufacturer's directions.
Allow to sit for the recommended amount of time.
Use fresh water and a sponge to rinse off the tile cleaner.
If you want, you can use a squeegee to finish off the tiles, which will give you a more streak-free finish. This is great if you have guests coming over and you want your bathroom to be spot-free. If you'd like to see what floor plans are available in our Chicago apartments, please contact us today!