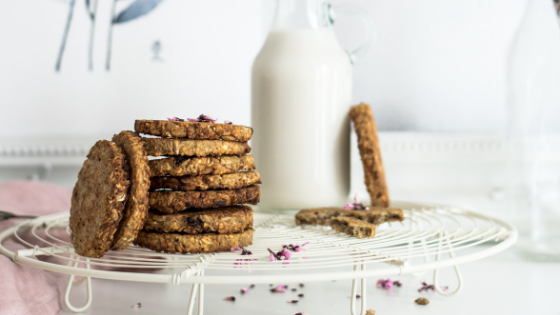 Summer is here in Chicago, Illinois, which means we're in for some warm days ahead. When it's hot outside, no one wants to deal with the extra heat from using their ovens. But sometimes you just need a sweet treat anyway. Check out these delicious desserts that don't require baking. Try these recipes to feed that sweet tooth while staying nice and cool.
Oreo Balls: A Decadent Choice
Ever had a cake pop from Starbucks? OK, now imagine that tasty dessert, but even more decadent … and with Oreos! Oreo balls are a wonderful treat made from crushed-up Oreos that are mixed in a food processor with cream cheese. Form the mixture into balls, then dip them into melted chocolate. Set the balls on wax paper and chill in the fridge.
The varieties with this dessert are endless. Try glazing the balls with white chocolate instead, or add some mint extract or orange oil to the "batter." Another option is to choose from any of the flavored Oreos available for an adventurous twist. Feeling fancy? Get some lollipop sticks and turn your Oreo balls into homemade cake pops!
No-Bake Cookies: A Classic Favorite
No-bake cookies are a classic favorite, and they can be a healthier alternative, too! We like this recipe for Classic No-Bake Cookies, which is from the website Live Well, Bake Often. Melt butter with milk, sugar and cocoa powder, then boil for one minute. Add in some vanilla, peanut butter, and oats. Then stir as the mixture cools. When the mixture reaches a manageable temperature, shape gobs of it into cookie form. Chill, then eat.
Homemade Popsicles: A Chilled-Out Treat
Homemade popsicles are just about the simplest summer treat you can think of. First, get yourself some popsicle molds from Amazon. Then, pour in just about any mixture of juices and diced fruit for a popsicle, or pour in applesauce or pureed fruit for a frozen smoothie pop. The options are endless!
As summer heats up the Chicago apartments scene, these no-cook sweet treats will keep you (and your apartment) cool. Speaking of apartments in Chicago, Illinois, at Cobbler Square Lofts we have the right mix of old and new. Call us today to find out which units are still available.