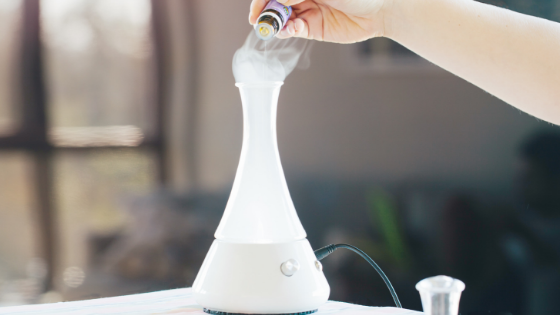 Everyone wants to come home to a space that smells delicious. Whether you're using candles, incense or diffusers to scent your Chicago apartment, there's no denying how those lovely aromas make you feel. If you learn to manipulate them in ways that are beneficial, they can even become medicinal by helping you relax, wind down and sleep better.
The Science of Scent
The sense of smell is directly linked to parts of the brain that control memories, learning, and emotions. This is why a strong whiff of freshly brewed coffee can whisk you back in time to your mother's kitchen and her necessary morning cup of caffeine. Scents evoke memories, both good and bad, so it's important to find the ones that make you feel good instead of anxious.
Aromatherapy
Loosely defined, aromatherapy is the inhalation of fragrance for therapeutic purposes. This means certain essential oils, aside from conjuring up pleasing moments from your past, can also affect you physically. Here's how:
Lavender: According to the National Institutes of Health, lavender is helpful in lessening the effects of postpartum depression by preventing anxiety, depression, and stress after the baby is born. Lavender is also touted as having calming and restorative capabilities and may even help you sleep better at night.

Peppermint: Peppermint has calming properties, and its minty freshness can be instrumental in helping alleviate congestion.

Green Apple: Green apple as a scent is rumored to help with headache pain. It can also help calm your anxiety during tense times.

Vanilla: For many people, vanilla is a mood elevator. Smelling it can make you feel happy and joyful.

Pine: Pine also has been shown to relieve stress and anxiety, not to mention it can conjure up images of Christmases past.
Using Aromatherapy at Home
Too much of a good thing can turn bad quickly. For best results, find a few scents you love and use them sparingly throughout your space. Choose from oil diffusers, candles, incense burners, tart warmers, and plug-ins to find the most convenient method.
When you're ready to view apartments in Chicago, stop by Cobbler Square Lofts and schedule your tour. You'll love our exposed brick-and-beam construction, coupled with a full range of amenities to suit every personality.