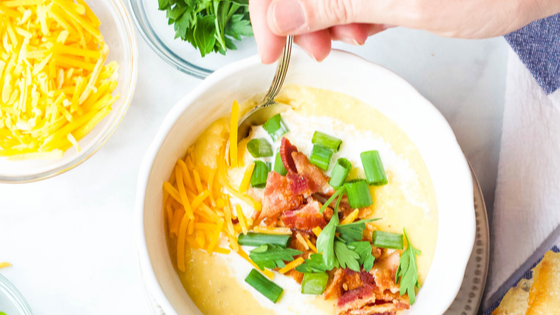 Living in your Chicago, Illinois apartment can get busy, and sometimes eating healthy is ordering out or grabbing a sandwich on the go. There is a healthier alternative to making dinners yourself, and you don't have to be an experienced chef. This is when a slow cooker or crockpot can come to the rescue. Crockpot recipes are easy to make, affordable and most importantly, delicious. All it takes is some planning, stocking the pantry with some essentials and 10 minutes in the morning to put it all together. There is some cleanup involved, but it is well worth it when you come home from a long day and your Chicago apartment smells amazing and dinner is only a few minutes away.
First up, Crock Pot Taco Soup: Get your slow cooker ready to go. Here are the ingredients:
3 cans of beans (use your favorites or mix different ones together)
1 can of diced tomatoes with chilies
1 can of sweet whole kernel corn
2 cans of diced tomatoes
2 cups of browned and cooked ground beef or cooked shredded chicken
1 packet of taco seasoning mix
1 packet of dried ranch dressing mix
1 32 ounce can or box of chicken broth
Combine all the above ingredients in the crockpot. Set the slow cooker on high and set to cook for four hours, or set the slow cooker on low and cook for eight hours — which is perfect if you are planning to be gone all day. If you are running late getting home, most slow cookers will turn off automatically.
When you arrive home and are ready to eat, ladle taco soup into bowls over cooked rice, then top with sour cream, avocado, and Mexican cheddar cheese. Some other toppings that pair perfectly with this awesome soup include lettuce, crushed tortilla chips, olives, pico de gallo, salsa and drizzles of olive oil. There are no limits. Top with your favorite flavors and enjoy your homemade creation.
This recipe makes a generous amount, so freeze leftovers. Allow the soup to completely cool, store in an airtight container or freezer bags and store in the freezer for up to six months. Contact us today and learn more about living in a beautiful Chicago apartment lifestyle.