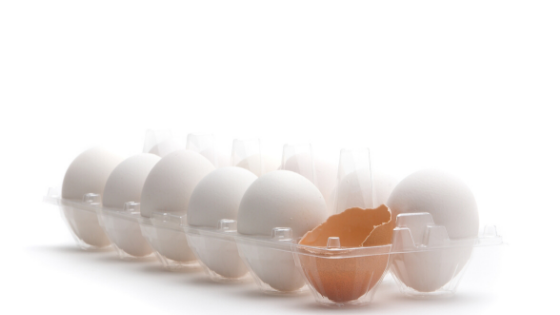 A hearty nutritious breakfast is a gateway to a robust day. That's why we hope our Cobbler Square Lofts residents in Chicago, Illinois, enjoy this omelet recipe.
Taste of Philly Cheesesteak Omelet Recipe
The world-renowned Philly cheesesteak knows no culinary bounds. The delicious blend of shaved steak, melted cheese, and fixings have been infused into every imaginable dish. Some eateries have developed a Philly cheesesteak pizza, calzone, salad, and many others. There's no need to wait for lunch or dinner when you could serve up the Pennsylvania delight on an omelet.
Gather These Ingredients
1 yellow onion (diced)
2 red peppers (sliced thin)
2 tablespoons of olive oil
½ pound of mushroom (sliced thin)
Sea Salt
1 tablespoon of butter
Ground black pepper
8 ounces of shaved steak
½ dozen local eggs
2 tablespoons of whole milk
½ cup of mozzarella (shredded)
½ cup of provolone (shredded)
Heat 1 tablespoon of olive oil in a large skillet and grill the onions, mushrooms, and peppers for about 10 minutes while seasoning with salt and pepper to your liking. Slide the mix to one side and pour the other tablespoon of olive oil in the center. Cook the steak while monitoring the veggies, so they do not become burnt or overcooked. Mix the veggies into the steak once it is cooked to your preference. Once merged, transfer the steak-veggie blend to a plate.
Beat the ½-dozen eggs and milk in a bowl. Melt the butter in the skillet at medium heat and deliver about half of the egg mix to the skillet. Once the egg mix is firm, add a layer of cheese. Then top that with the steak-veggie blend and the remaining cheese. Cover until melted.
Remove the egg, steak, veggie, cheese layer, and transfer to a plate. Finally, melt butter in the skillet again and pour in the remaining egg mix. Once cooked on one side, flip and cook thoroughly. Transfer on top of the plated serving and slice into portions.
Culinary Note: In order to get the full Philly cheesesteak experience, consider preparing a toasted bread selection to serve in conjunction with the omelet. Having a toast selection to bite into on the side is one way to emulating what it's like to walk up to a cheesesteak food truck in the City of Brotherly Love but in your own dining room.
We hope our Cobbler Square Lofts members find this omelet recipe delicious. If you or a friend would like more information about our Chicago apartments, call us today.