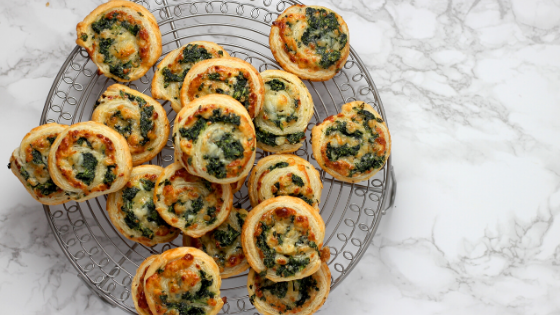 It's that time of year when we love to host holiday parties and spend time with friends and family. Residents of Cobbler Square Lofts in Chicago have the luxury of private patios and spacious, open kitchens in these charming upscale apartments in Chicago. And, of course, no holiday get-together would be complete without some wonderful food to share, so here are some delicious appetizers to nosh!
Quick and Easy Appetizers for Your Holiday Celebration
Bacon Bites
1 package bacon strips, cut in half
32 Club crackers
1/2 cup freshly grated Parmesan
Freshly ground black pepper
Ranch dressing for dipping
Preheat your oven to 350 degrees. Arrange the crackers on a parchment paper-lined baking sheet and sprinkle them with Parmesan. Tightly wrap each cracker with bacon and place it seam-side down on the baking sheet. Top the crackers with more Parmesan and bake until the bacon is crispy (approximately 45 minutes). Season with pepper and serve with ranch dressing for dipping.
Churro Almonds
2 cups almonds
1/2 cup sugar
1/2 cup brown sugar
1 tablespoon cinnamon
Pinch of salt
1/3 cup water
Melted white chocolate
Combine the brown and white sugar, cinnamon, salt and water in a large skillet over medium heat. Once the sugar has dissolved, stir in the almonds. Stir constantly until the almonds are completely coated and the sugar crystallizes (about 8-10 minutes). Note that the mixture will be dry. Remove from the heat and place the almonds on parchment paper until cooled. Drizzle melted white chocolate over the nuts. Let the almonds rest for 10 minutes before serving them at room temperature.
Artichoke Dip Phyllo Cups
Prepared artichoke dip
Phyllo cups (freezer section)
Grated Parmesan
Fresh parsley for topping
Fill phyllo cups with the prepared artichoke dip. Top with grated Parmesan and fresh parsley. Bake at 350 degrees until heated through (about 10 minutes).
Need more room to entertain your friends and family? Contact us today to take a tour of our spacious, luxury apartments in Chicago with old-town charm and urban amenities that are sure to please. We look forward to showing you around Cobbler Square Lofts, located in the heart of Chicago's Old Town.